Projects
In Repertoire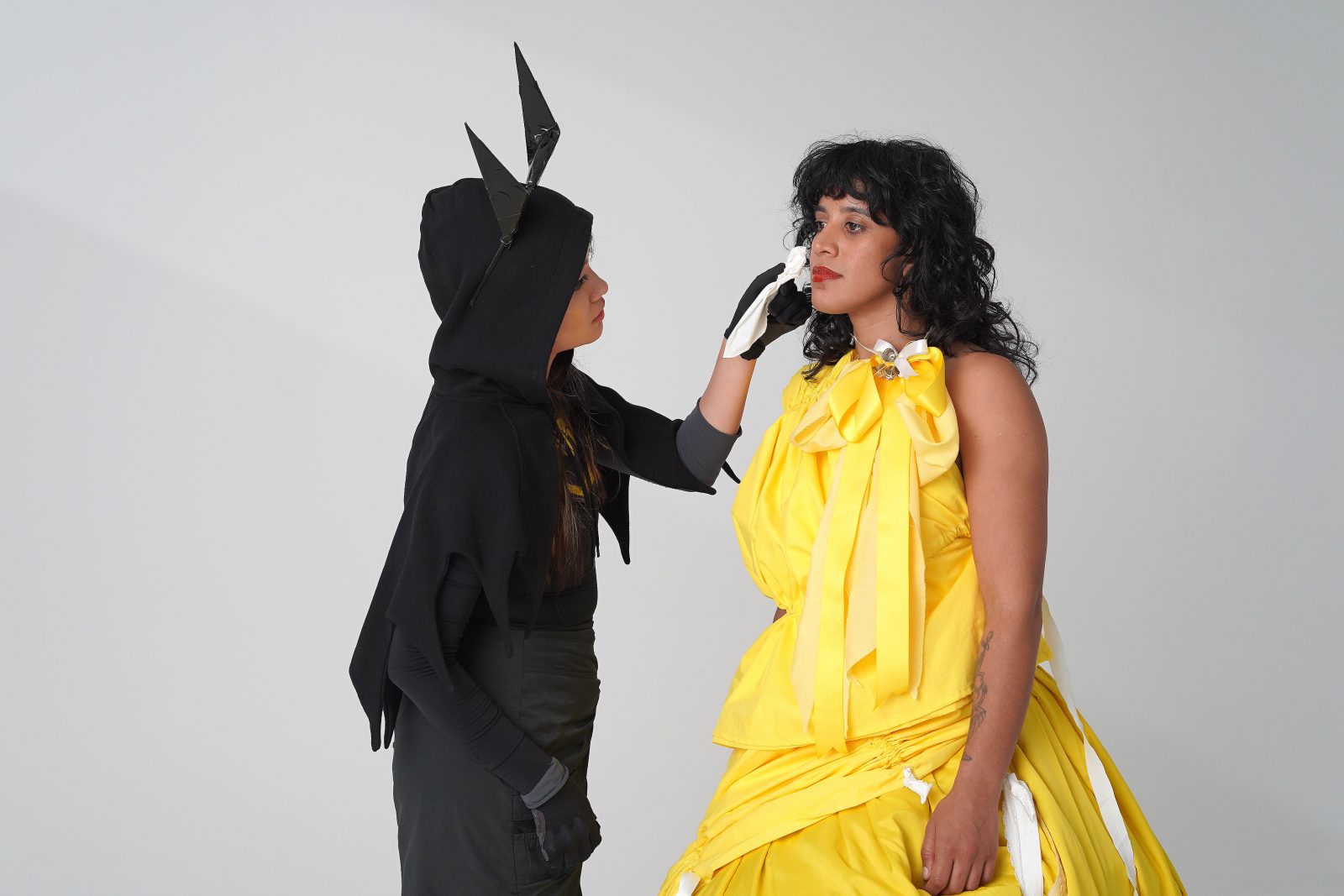 A film by APHIDS
FAWN
Watch FAWN on ACMI's Gallery 5 here.
Death by barracuda, mum hunted in the forest, parents shipwrecked. There is a trope across children's literature and cinema that centres the parentless child (or animal) as protagonist
FAWN connects fictional characters from popular culture with adults  who have the lived experience of losing a parent. Dressed in a kind of orphan drag and performing acts of care on each other, they form temporary bonds and act out unlikely intimacies. FAWN queers the notion of family and acknowledges that loss doesn't always lead to a heroic coming of age adventure.
So, what next?
APHIDS are developing a large-scale socially engaged performance that connects adults who have lost a parent with fictional characters.
We're looking for adults based in Naarm / Melbourne with lived experience of losing a parent who may be interested in joining us on this journey. Performance experience isn't required – just a willingness and openness to be a part of the process (and potentially be on stage… in front of an audience… in costume).
Curious? Sign up here to find out more about the next stages of this project.
CREDITS

Lead Artist & Director – Lara Thoms
Producer – Anna Nalpantidis
Dramaturg – Mish Grigor
Performers – Liv Fay, Jason Hood, Panda Wong, Yoni Prior, Joshua Tavaras, Elena Gomez, Robert Draffin
DOP: Alice Stephens
Gaffer: Alec Barnett
Costume Designer: Verity Mackey
Hair & Make Up: Lou McLaren
Editor: Tommy Thoms
Sound Design: Tom Smith
Web Design: Xanthe Dobbie 
Special thanks to: Jini Maxwell and the ACMI team, Rose Harriman, Bronwyn Belcher and the RISING team, Brisbane Powerhouse, Toffee Studios, Marleena Forward, Amrita Hepi and our many collaborators, supporters, partners and friends who have contributed to realising this work.
This work was commissioned by ACMI as part of a larger project commissioned by RISING. This work has been made possible by the Australia Council for the Arts, its funding and advisory body, the City of Melbourne through its biennial grants program, Creative Victoria through its Creative Enterprises Program. APHIDS would also like to acknowledge the generous funding and support from partners; ACMI, Brisbane Powerhouse and RISING's A Call to Artists initiative, a program supported by Creative Victoria, City of Melbourne and Besen Family Foundation.