Support Us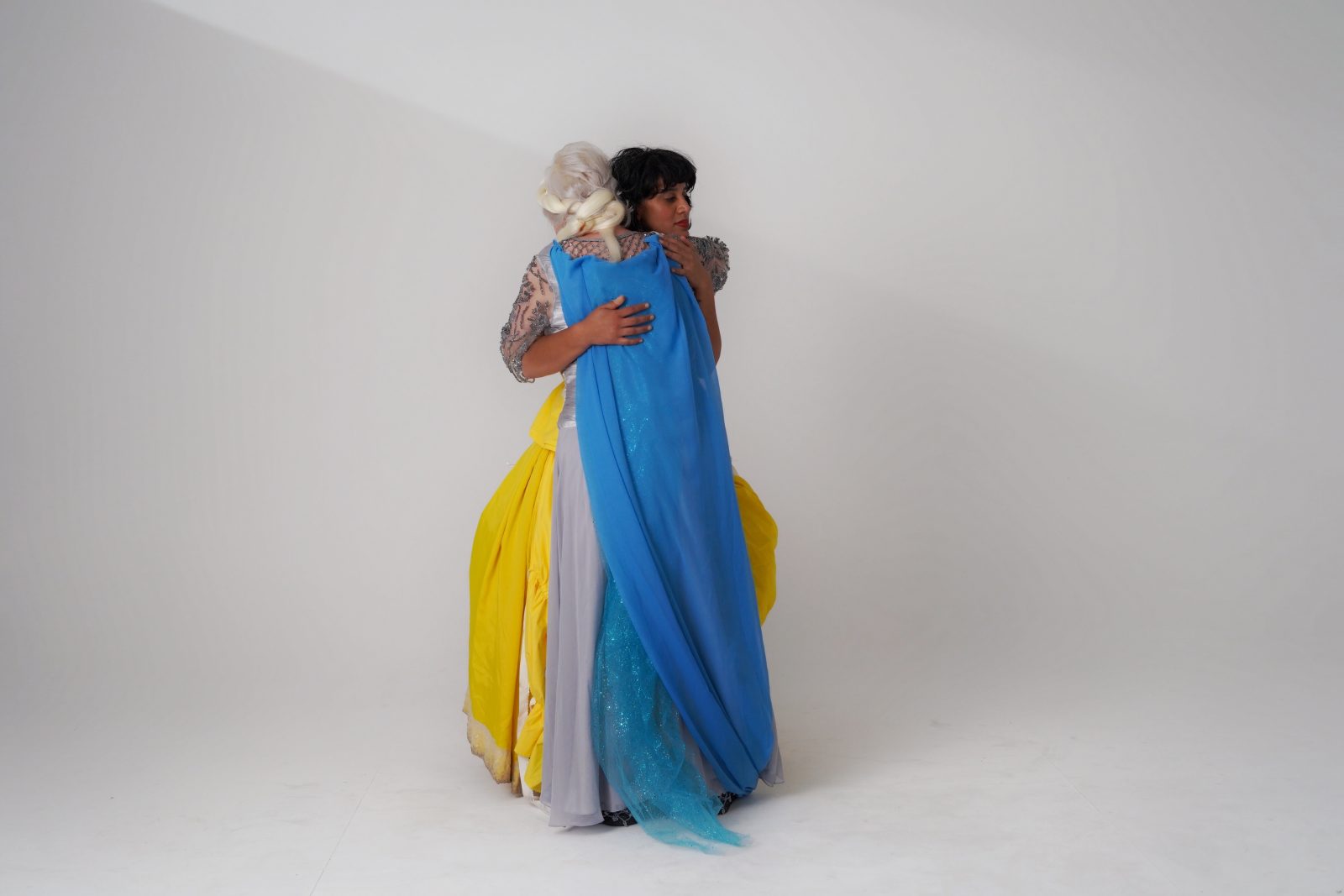 Support APHIDS by making a tax deductible donation


HELP US MAKE URGENT ART

'IT'S A PRIVILEGE TO BE INVOLVED WITH A COMPANY THAT NOT ONLY WALKS THE TALK, BUT ALLOWS THE SPACE, TIME, HUMOUR AND GRACE FOR PARTICIPATION THAT IS FULL OF RISK, AMBITION AND A DEEP CARING' – Amrita Hepi, Artist
Our mission is to create urgent art for urgent times. We need your help to continue to do what we do best — make art together.
APHIDS makes art that asks big questions and demands more of us as a society. We take creative risks—questioning where art should be, what form it should take, and who it should be for. We are committed to meaningful exchanges with audiences through performance, critical dialogue and unpredictable encounters in the public realm, as well as knowledge sharing through workshops and intergenerational dialogue. We invite all kinds of people from different walks of life to make art with us. And we want to continue doing this in a sustainable way.
In 2021 alone, 82% of our annual turnover was spent directly on artist wages and fees. We want to continue to platform diverse, experimental artists and to prioritise getting more cash into artists' pockets. Your support and generosity will help us develop and present important new work that is proudly artist-led. You can donate to APHIDS via Shout for Good here. 
So what's coming up for APHIDS? Over the next 12 months, we have an urgent program that needs your support to bring it to life. This is just a taste of what's coming up:
CLASS ACT
Created by an entirely female and non-binary team, this new performance examines class and social mobility in our contemporary moment. Drawing on Mish Grigor's wry sense of humour and lived experience, Class Act makes class visible in ways you'll never forget.  

OVER THE BORDERLINE  
Over the Borderline is created with artist Sammaneh Pourshafighi to interrogate how border control, queerness and popular culture intersect. Starting with how Australian refugee tribunals expect people to prove their queerness through a Western lens.
I AM INVISIBLE  
I am Invisible explores care work, female visibility and the healthcare industry. Drawing on interviews with Mish Grigor's mother (a nurse and care worker), health workers and parents/caregivers, I Am Invisible will ask how we value care and nurturing, and what pressures we put on these workers. Given the past few years, we think this work is pretty urgent.
PLUS…
A major new socially engaged performance in 2023…working with a diverse cast and crew of over 50 artists and non-artists, many of whom have never performed before.
Being back in a room together in 2022 has felt like a warm hug. We have big plans to make urgent art over the next 12 months. Your donation will help us place our artists and collaborators at the centre of our activity.
If you are in a position to donate, please consider giving to APHIDS here.
APHIDS (ABN: 24 721 913 934) is a registered Tax Concession Charity and Deductible Gift Recipient (DGR). Donations of all sizes are welcome and every donation of $2 or more to APHIDS is tax-deductible.

If you would like to discuss any aspect of donating to APHIDS, please get in touch with Executive Producer, Anna Nalpantidis at anna@aphids.net.