Supermassive
Workshops & Labs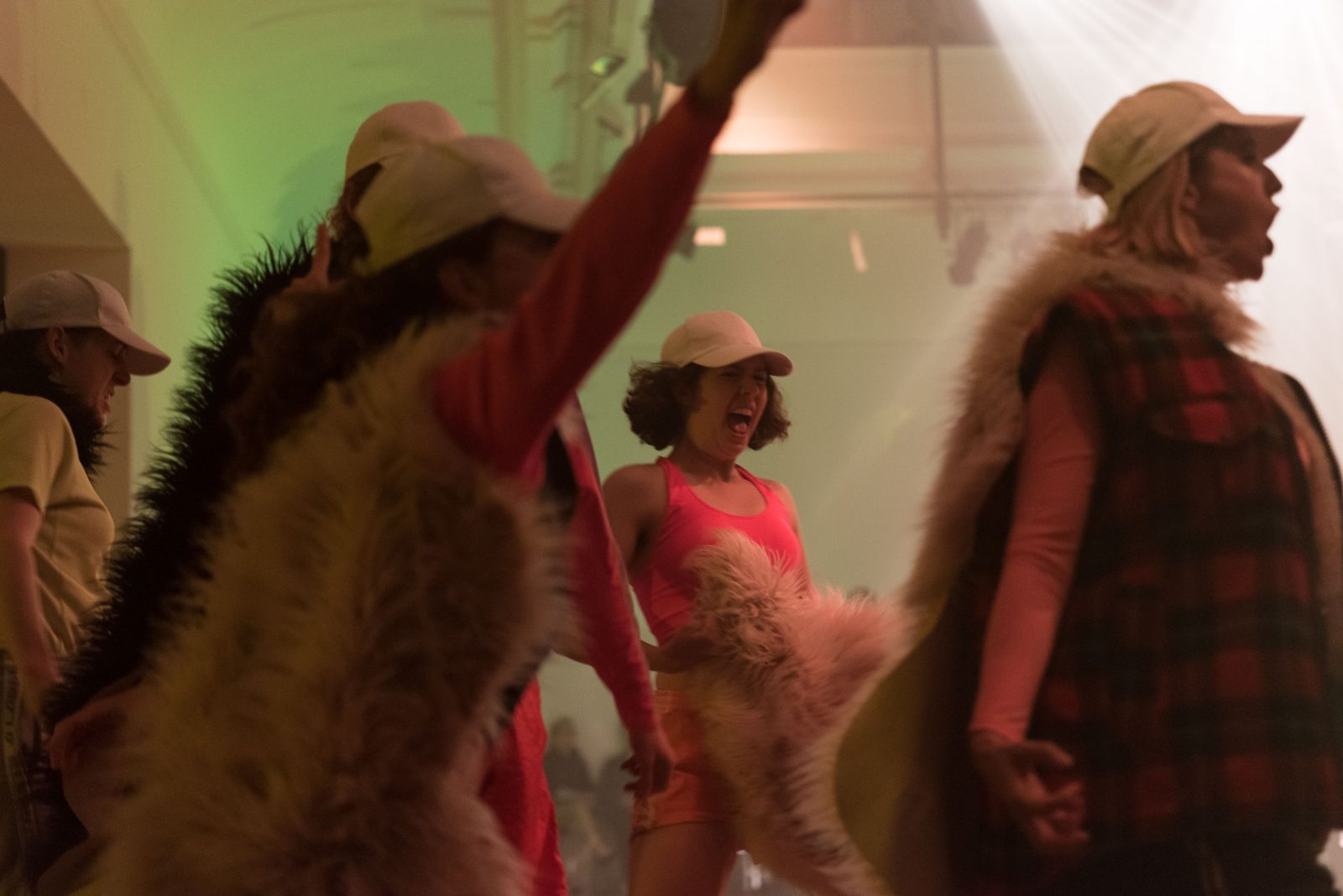 Workshops and Labs
As part of its commitment to supporting emerging artists APHIDS has hosted a number of workshops, labs and residencies. Examples of these include the 2018 Howl Artist Lab in Perth and the Last Night Now series.
2018
HOWL Artist Lab
APHIDS worked with four local artists  Loren Kronemyer, Jennifer Jammieon, Noemie  Huttner – Koros and Rhiannon Paterson as well as sound artist Rachael Dease over two weeks to recreate Howl for PICA, Perth. Together they devised two new sections of the work that responded to local art history and remade the performance for a gallery context. APHIDS also presented a guest lecture for students of WAAPA.
2017

Docklands library lab
Field Theory took up residence at the Docklands library to workshop ideas for their upcoming projects with local artists and community members.
2016
City of Maroonda developing arts projects
In 2016 APHIDS General Manager Rosemary Joy began a large scale contract with the City of Maroonda developing arts projects involving young people, children, Burmese refugees and people with disabilities. Based at Realm, Maroondah City Council's library, cultural, knowledge and innovation centre at Ringwood Town Square, the projects include installations, performance and workshops throughout the Ringwood Arts Precinct.
2012
Last Night Now
Last Night Now workshops used video goggles matched to live performance to create video artwork for all of your senses. APHIDS artists work with participants to direct, record, rehearse and present their own 'smell-o-vision' project. Participants have the opportunity to use video goggles, head mounted cameras, editing software and sensory props. Previous workshops have been delivered at Thornbury State High School, RMIT University and Signal.
"The workshop was amazing, It was a really cool idea and being able to do the whole process on a small scale was really interesting…" – Indigo York, workshop participant, SIGNAL.