Projects
2021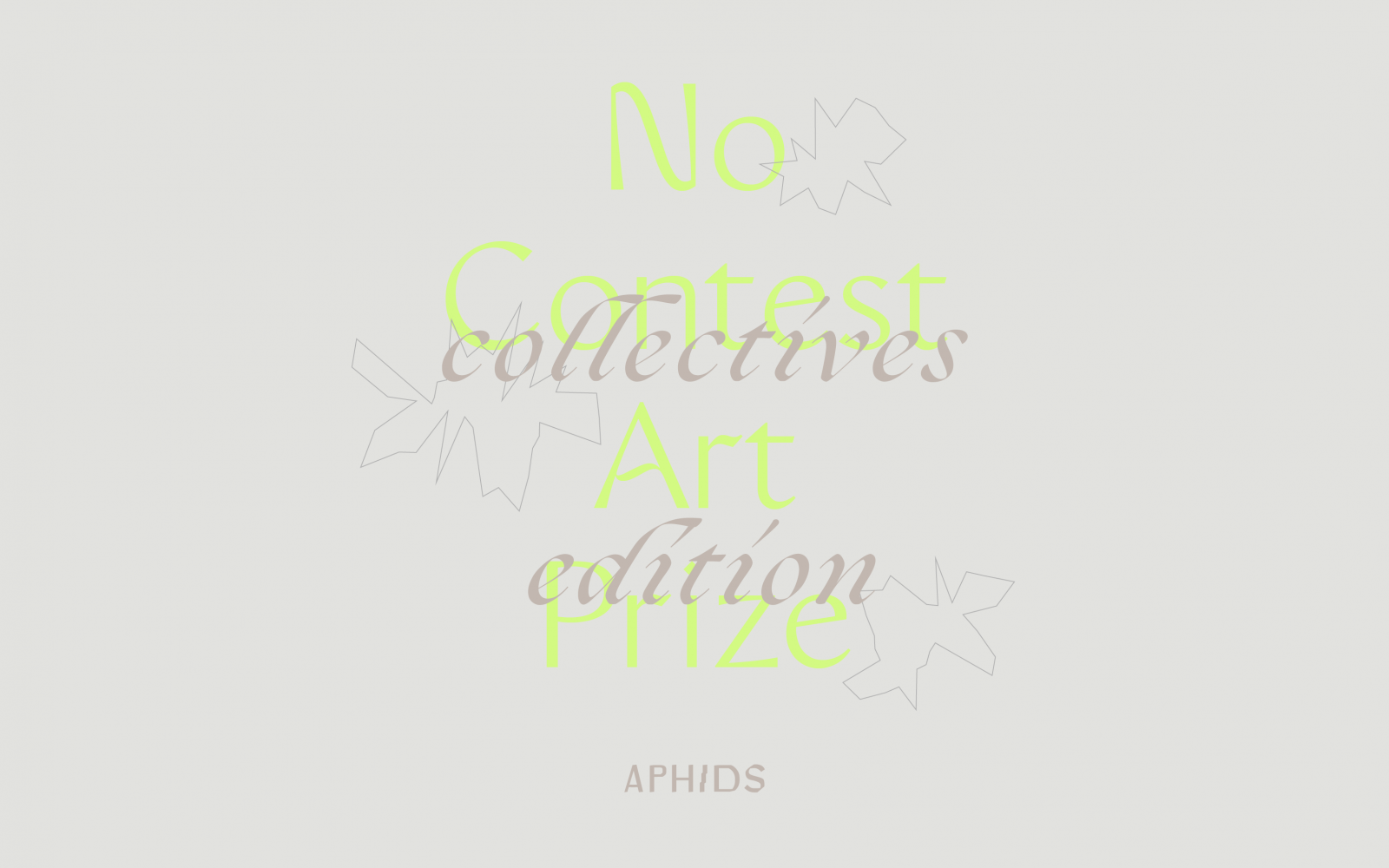 APHIDS PRESENTS
NO CONTEST ART PRIZE: COLLECTIVES EDITION
Attention — intervention!
Feminist artists — got a collective? Want to form one?
Got an idea?
Need some time to think about it?
Sick of the labour of applications?
2021 still feeling blerg?
This year we are offering the No Contest Art Prize to fund three Australian based collectives* to spend some time with an experimental idea.
Each collective receives $5000 to work on their idea. APHIDS aims to think about radical ideas in slow and considered ways. This is an imperfect gesture — but we believe collective, generous and inclusive actions are important strategies for making art and culture. Artists need space and resources to work towards new ideas and futures, and we are aware that our community has been working beyond capacity in 2021. Again.
We need you, we miss you, and we love you.
*APHIDS defines collectives as a group of people working together (more than 2)
The Prize is open until Saturday 30 October, and successful applicants agree to meet on 4 December 2021.
FREQUENTLY ASKED QUESTIONS:
HOW WILL YOU AWARD THIS? It is not curated or judged — we will pull the successful entries out of a hat. It is random, like so much of the art world.
WHAT IS A COLLECTIVE? A group of at least three artists working together.
HOW DO YOU DEFINE FEMINISM? It's complicated. If you self-identify, that's enough for us.
DO WE HAVE TO HAVE AN OUTCOME? No.
DO WE HAVE TO ACQUIT? You must attend a meeting where we all intro each other and talk about an idea we're working on on 4 December 2021
WHAT CAN WE DO WITH THE MONEY? Pay yourselves. Spend time together. Have lunch. Whatever works for you.
WHO CAN APPLY – Any group of 3 or more people collaborating together in the arts. The majority of you must be based in Australia. One person must be the main contact.
Image: 'No Contest Art Prize' written in green over a light grey background, overlaid with 'collectives edition' and several imperfect circles.