Projects
2023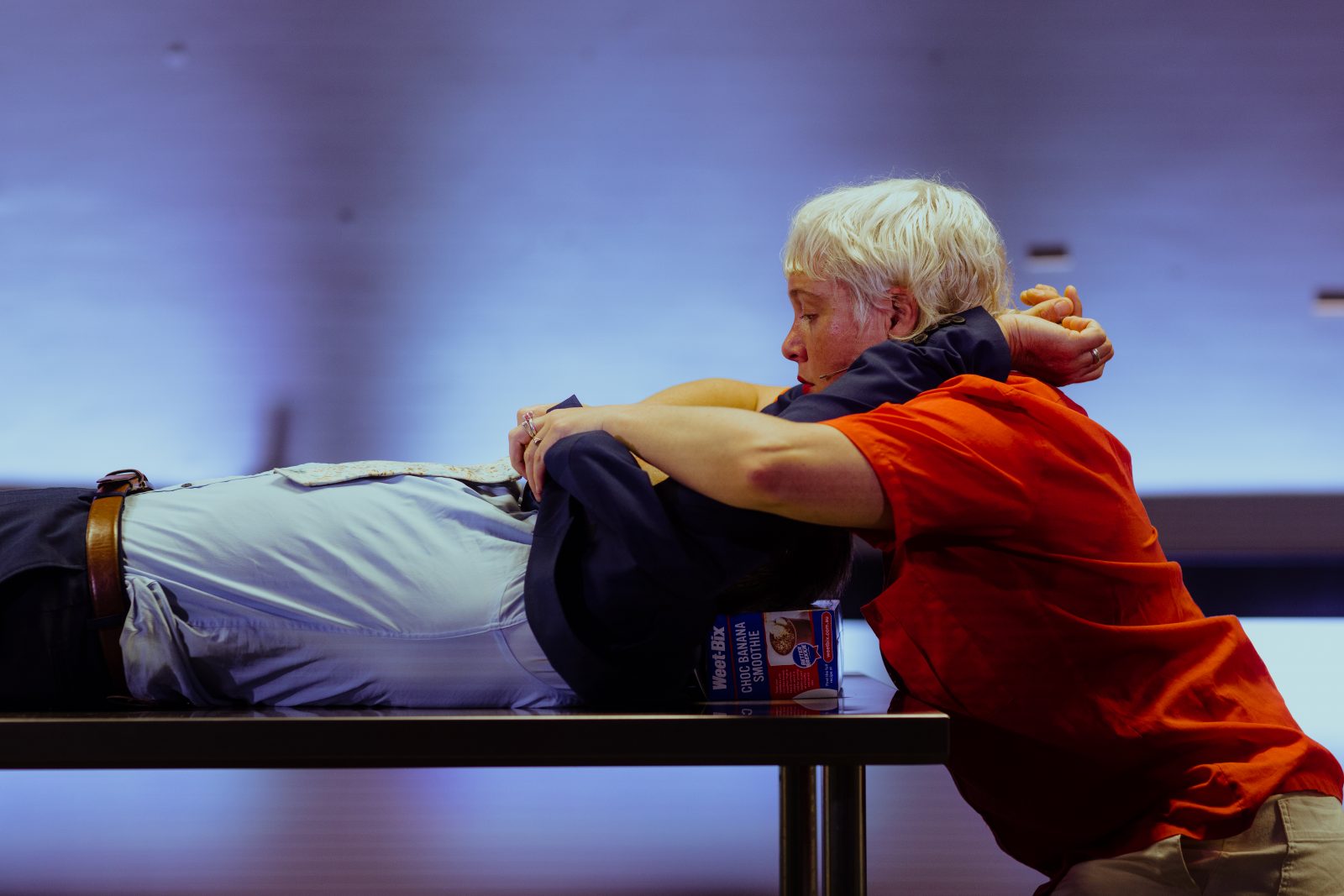 MONA FOMA, PLATFORM ARTS, FUSEBOX FESTIVAL & PS21
THE DIRECTOR
"Exceptionally good …an often hilarious, intimate show that's also a sharp evisceration of how even funerals have been captured by predatory capitalism" – Alison Croggon, The Saturday Paper
Following a sold-out 2018 premiere at Arts House and highly-acclaimed seasons at Sydney Opera House, ANTI Contemporary Art Festival (Finland),  SICK Festival (UK) and the International Theatre Festival of Kerala (India), APHIDS is thrilled to resurrect The Director for a national and international tour to Launceston for MONA FOMA, Geelong for PLATFORM, Austin for Fusebox Festival and Chatham for PS21 in New York.
Starring charismatic ex-funeral director of 21 years, Scott Turnbull, and APHIDS Co-AD Lara Thoms, the result is a spiky, funny and invigorating performance.  

CREDITS
Creators – Lara Thoms, with Scott Turnbull, Aaron Orzech and Lz Dunn
Performers – Lara Thoms, Scott Turnbull
Designer / Technical Manager for Aus season – Katie Sfetkidis
Sound – Kenneth Pennington
Producer / Tour Manager – Anna Nalpantidis
Rehearsal Director – Mish Grigor
Touring Technical Manager for US season– Jenny Hector
The Director is supported by the Australian Government through the Australia Council for the Arts, its arts funding and advisory body; and the City of Melbourne through Arts House.