Projects
2010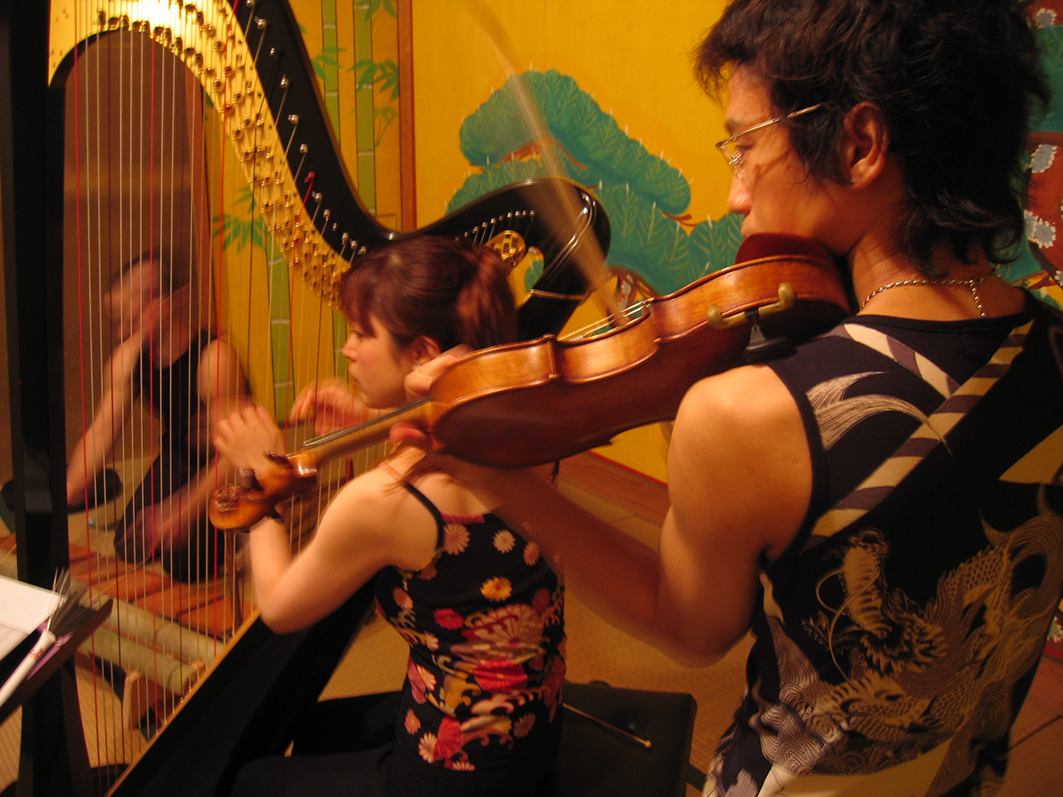 SPHERE (JAPAN)
YAKUMO HONJIN
A music installation for video, miniature percussion, violin and harp inspired by a 280 year old Samurai Hotel located on Lake Shinji.
The creative development for this project took place in a remote Samurai Hotel in far West Japan in 2007 and the work premiered at Matsue Castle in 2009.
In 2010 Yakumo Honjin toured the East Coast of Australia with Australian premiere performances at leading contemporary art venue West Space, Melbourne, heritage listed Elizabeth Bay House in Sydney co-presented by the New Music Network, and at KickArts in tropical far Northern Queensland as part of inter-arts focused On Edge Festival in Cairns.
Yakumo Honjin explores the concept of 'oku' – or hidden – a theory which informs traditional architecture, garden design and music. Two projection-based works created by video artist Peter Humble accompanies the installation of the Yakumo Honjin music instruments and presents intricate details of the samurai guesthouse for which the work has been developed.
Yakumo Honjin is accompanied by intimate performances by percussionists Eugene Ughetti and Matthias Schack-Arnott, harpist Takayo Matsumura (Japan), and violonist Yasutaka Hemmi (Japan).
CREDITS
Composer – David Young
Instrument artist – Rosemary Joy
Video artist – Peter Humble
Violin – Yasutaka Hemmi (Japan)
Harp – Takayo Matsumura (Japan)
Percussion – Eugene Ughetti and Matthias Schack-Arnott
Woodwork – Adam Stewart
Yakumo Honjin is supported by the Australia Council, the Australian Government's arts funding and advisory body and the New Music Network.